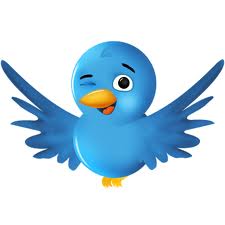 If you're not on Twitter, you're seriously doing your company a disservice. It doesn't matter what kind of company you work for or own, you should be actively on Twitter to further the company's interests.
Once you sign up for an account, it's time to build followers. It's easy to build them online, but what else can you do to build them outside of the Twittersphere?
The following 5 tips will help you gain more followers than you ever imagined:
1.The Twitter Follow Button
Yup, it's there, so take advantage of it. Put this little button on your website, blog, and everywhere else you're making a presence online. Don't know what I'm talking about? It's that little follow button that typically displays how many people are following at any given time. If someone absolutely loves what you're doing when they see your website or blog, and they're on Twitter, they'll follow you 99% of the time.
2. Twitter on Paper Goods and Email Signatures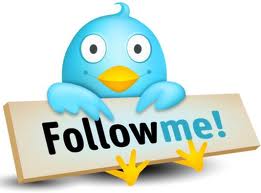 This is a big one. If you add your Twitter handle, with a "Follow us for updates and specials", people will see that you're on Twitter and will likely follow you if they're interested in receiving updates and specials from you. It shouldn't cost anything, so go ahead and add it for extra exposure.
Make sure you include your Twitter info on your business cards as well. All it needs to say is "Twitter: @username"
Don't forget that you can add your handle in your email signature. I think everyone should have an email signature, particularly if they are networking online.
Not only should you include your Twitter handle, but also include your Facebook page, website, and anywhere else you're really active online. If you're a photographer, you probably want to include Flickr, Pinterest, and any other photo sharing site.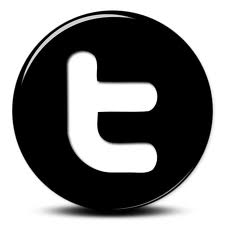 3. Twitter Icon on Website
There are plugins that allow you to add social media icons leading straight to your networks. Make sure you include these on your blog and/or website. Don't stop at Twitter, add all your networks.
4. Add Twitter Info to Other Networks
All of your networks should have all of your other networks' information. Meaning, if you're on Facebook, make sure to include links to other networks you belong to not only on your profile, but also your business page.This way people can find you on Twitter, LinkedIn, Pinterest, Instagram, Flickr, etc.
You should do the same for all of your accounts. Twitter will be slightly challenging because you're only allowed space for one web domain and 160 characters in your bio. But definitely take advantage of cross promoting yourself.
5. Schedule Your Tweets
I particularly like Sprout Social, but there are other scheduling tools out there. Buffer is another great one. In fact, this tip was borrowed from a guest post on their blog. Anyway, this is a great option if you just don't have time to be on Twitter for as long as it would take to gain as many followers as you'd like.
If you schedule your tweets, you're still active (at least other people think so), so you'll naturally gain followers if they liked what you have to say. If you're tweeting an article, be sure to attribute it to the writer using his/her Twitter handle. That's another way to get more followers, particularly a follow from the person you mentioned.
These are five super fast ways to add followers to your brand, but are in no way exhaustive. So please share more on my Facebook page!