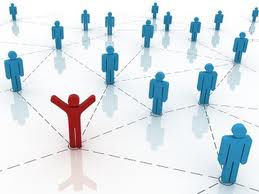 There's little doubt that LinkedIn is the most important social network for professionals looking to network, grow their business, and connect with new and existing clients. However, of the 187 million users who were registered with the site as of November 2012, only a small fraction truly optimize their profiles to make it easy for potential clients to find and contact them.
If you're one of the millions of people who are missing out on all LinkedIn has to offer, here are just a few best practices for setting up your LinkedIn profile in a way that not only makes you much more discoverable, but also makes you look like a professional any client would want to work with.
Don't Skimp On the Photo
First things first: LinkedIn is not Facebook. This is essentially your online resume, so your photograph should scream professionalism. The first thing a browser sees when he hits your page is your photo, and LinkedIn users want to see a clear head shot, ideally taken by a professional photographer. If your photo is anything but a clear, full face, bright eyed and smiling head shot, it's time to replace it.

Think About Keywords

The LinkedIn search algorithm is fairly basic compared to that of, say, Google, without the semantic and contextual bells and whistles offered by the search engines. So, in order for your profile to be discovered through the search function you need to use the exact keywords you wish to be associated with throughout your profile.
Keywords should be added front and center right in the headline, then in your current and previous employment information, and yet more in your personal summary. For example, if you want to be found in a search for 'SEO guru' you need to use that exact phrase several times throughout your profile.
A quick warning: don't be tempted to keyword stuff your profile. While you need the search algorithms to find you, it's just as important that human readers can make sense of your page. A hundred mentions of the phrase 'SEO guru' shoehorned in at random will do you no favors.

Get Connected
LinkedIn users like to interact with people who are active on the site, and the quickest way to see this is through the number of connections you have. Some experts will tell you that you should connect with 500 people (the maximum number of connections that will be displayed on your profile).
Just be sure to connect with a good number of people in your field to at least make it look as if you're active and engaged. Above all else, be sure you know them.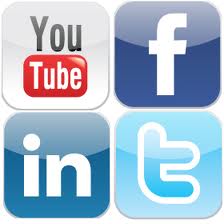 Add Social Media Links
LinkedIn is a great network for finding professionals, but it isn't as immediate as other more casual social sites. You should add your Twitter, Facebook, Google+ and email details to your contact info so that users can interact more closely and keep up with your latest news.
You can also add a WordPress app to your profile to publish an RSS feed of your latest posts on your page. In short, LinkedIn can be a great way to expand the influence of your profiles at other social venues.
Attract Recommendations
At the end of the day your profile should be optimized to make it crystal clear that you're the best, most competent, and qualified person for any job you might be looking for. However, bragging will only get you so far. To truly push you over the top you'll need endorsements from people with whom you've worked in the past.
Before you start using your profile to connect with potential clients it's important that you build credibility with as many recommendations as you can get. Contact former clients, colleagues and employers to ask them to write a recommendation for you. Be proactive with the cause – write others a recommendation first to show some good will. You should get in the habit of recommending others anyway because it's a common practice on this network.
Do Nothing in Half Measures
LinkedIn is the place to be if you want to build your reputation and spread your influence across the web, but it takes a little work in the initial stages. If you want your effort to pay dividends, it's vital that you implement these tips and others to create the best, most complete and most compelling profile page in your power. I assure you it's worth the effort.