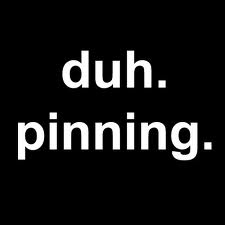 Pinterest is the hot new social media network. And while you might be thinking that you'll rip out your hair if you have to manage one more online networking platform, seriously consider this one before turn your back.
There's a reason why this one's so popular. It has helped retailers, among other businesses, launch products in the most innovative and creative ways. If used correctly, it can be an awesome marketing tool. It can propel your business forward in ways you never imagined.
If it does nothing else for you, you're sure to get some killer style, recipes, and home decor ideas. You might also pick up a new addiction.
Here are 5 ways you can market your brand using Pinterest:
1. Get Information Out There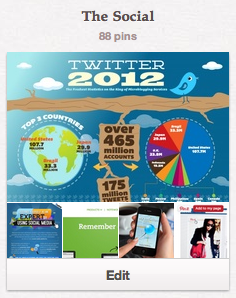 I have two Pinterest boards for information disbursal. One focuses on just my blog, and the other is all other social media news, tools, etc. Once a week, when I publish a post, I also pin it to my "The Blog" board. This is in hopes that someone will find it interesting enough to read, re-pin, comment, like, and hopefully pick up a nugget or two for their own purposes.
My other board, "The Social" gets social media related pins from articles, blog posts, infographics, etc. that I think are share-worthy. These pins are typically from people I follow on Pinterest and Twitter, pages I like on Facebook, email newsletters I subscribe to, and the like.
Your business can do something like this too. No matter what field you are in, you have something to share with the world. All you have to do is set up boards that reflect your business' interests, and start pinning!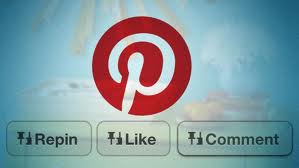 2. Engage with Other Pinners
Pinterest is a social network; therefore you need to be social to get the most out of it. Not only should you be pinning your material, but you should also be re-pinning other users' content, following people relevant to your interests, commenting on other pins, etc.
When setting up your account, keep in mind that Pinterest was not intended solely for self-promotion. You will come across as self-involved if you are only pinning your own images, ideas, etc.
You'll also feel very alone. If you're a small business, you'll probably not get very much interaction if you are not engaging others.
Think of it this way: you wouldn't go to a party, meet someone new and incessantly talk about yourself, would you? You also wouldn't go and be a wallflower.
If you are going to invest time and energy into a party, you go to make new friends, talk with the friends you already have, and in general, be social.
3. Maximize the Visual Strength
If you've visited any Pinterest boards, or have taken a quick glance at the home page, you'll realize how visual this network is. Use this to your advantage. Again, if you're investing time and energy into a social network, take it to the limit.
Of course you want to pin images from your website, Facebook page (you can do this now using Pinvolve), and anywhere else you're located on the web with a Pinterest-friendly site (meaning the images are large enough to pin), but you can pin even more.
If you collect testimonials, for example, why not hire someone to produce graphics for them, put them on your website, then pin them? You can build a board of accolades and promote it on your Pinterest page.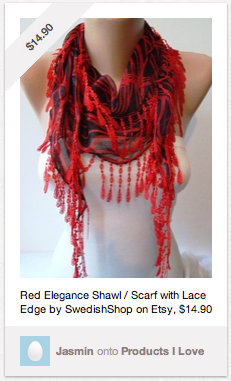 4. Use the Gift Feature
If you sell products, use the gift feature and add a price tag for the items you're pinning. There is an actual "Gifts" feature on Pinterest, so you can click on the tab and see everything that has been pinned with a price tag. This is brilliant.
As a marketer, you can leverage this tool by adding the price tag, adding a hashtag (#), and including your website link. Keep in mind that when you click on the image it'll take you to the site it was pinned from so that might eliminate one step for you.
5. Use it for SEO Purposes
Like some of the other social media networks, Pinterest is SEO friendly. To maximize this aspect, all you have to do is pin, add your website link (or whatever link you'd like to promote), add hashtags, and remember to include a brief description with the appropriate keywords to help build your rankings within the search engines.
Did I miss something? Please share in the comments below!