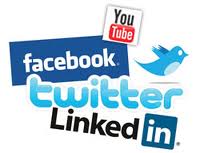 I'll admit it, social media isn't necessary for EVERY business (like your gynecologist's office), but it is vital to most.
Companies used to spend tons of money on print advertising-snail mail campaigns, coupons, ad spots in mainstream media, etc. And now? The practice of paying for print advertising is becoming obsolete. It kind of makes sense-we're not using paper like we used to, so why would it be logical to pay for print ads?
SOPA (Stop Online Privacy Act) is a pain in the butt. PIPA (Protect IP Act), its partner in crime, is no better. That's why we need to stop it TODAY, or we set ourselves back almost 20 years.