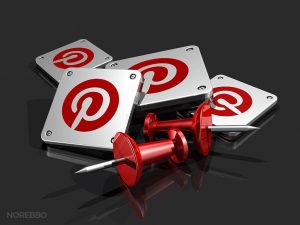 The photo and idea-sharing platform, Pinterest, has recently launched promoted video pins in order to stay relevant in the eyes of businesses that have joined in social media's shift towards video marketing. While the platform's video ads are only available to businesses working with a Pinterest account team, recent success has the platform's newest ad unit primed for an eventual push into the small business sector.  If promoted video pins sound like an attractive advertising option for your business, here are a few key points to keep in mind before you begin.
The History of Promoted Pins
Promoted video pins are picking up where the original promoted pins ad unit left off, and you can rest assured that the new unit will enjoy the same success as its predecessor. Bank of America used the service to reach nearly 6 million people in less than five months, and generated more than 29,000 "saves" (saving a pin for later). L'Oreal Paris used cinematic pins, which are pins that act like GIF files, to improve customer purchase intent by 37.2 percent and boost brand favorability by 27.8 percent.
Zola, an online wedding registry, is a great example of how smaller businesses can succeed on Pinterest. The company experienced a 44 percent increase in conversion rates and more than a 50% boost in click-through rates. Instances such as these are a strong indication of the potential video pin benefits for smaller companies.
Promoted video pins will presumably take on the same pay-per-click and bidding structure of regular promoted pins, which allows users to choose between pay-per-engagement (a closeup, repin, or click) or pay-per-click billing.
How Do Video Ads Work?
In their current form, promoted video pins allow a company to display a video ad, and underneath the ad, they are permitted to include up to six additional pins related to the video content. These "sub-pins" can also include purchase buttons, if desired, to enable immediate sales.
Ads appear in a feed along with regular pins, and the video automatically plays when a user scrolls past it. Video ads also retain the ability to be saved for later and shared with others.
Pinterest's decision to keep promoted video pins in line with the way traditional pins operate should prove to be unobtrusive, which should increase their acceptance with users and potential for profitability.
Why Make the Jump to Video?
Pinterest notes a 60 percent increase in non-promoted videos saved over the past year, which demonstrates that their market for video content is strong. Early adopters of the promoted video ad unit have seen results that further support their utility in our ever-evolving marketplace.
General Mills' Old El Paso has shared that their promoted video ads have performed 400% better than non-video ads. Old El Paso marketing manager, Meredith Schaffner, told Pinterest that, "Our customers come to Pinterest with high intent and the ability to show a recipe and our products through video is a unique opportunity to drive higher performance."
However, results like that are only available at a premium. An initial investment of $500,000 is needed to participate in the current pilot program, according to Ad Age. Of course, as the program starts to include small businesses, this price will be reduced to a more reasonable range. The key takeaway here is not price, though; it's value. Even with such a high barrier to entry, high profile brands like Old El Paso still felt that the risk was worth taking.
Promoted video ads are still in their infancy. It will take time before more data emerges about their value and potential for profitability. Our initial feeling is that video ads will flourish and become essential to anyone who is serious about using Pinterest to market their product or service, but only time will tell.
What we can say with certainty is that early adopters will have the opportunity to take advantage of lower bids for ad space due to the lack of competition. Keep an eye on Pinterest for updates about promoted video pins, and when they become available to small and mid-size businesses, beat your competitors to the punch.
If you're interested in taking advantage of promoted pins or any other type of social media advertising, get in touch with us. Our team stays ahead of social media marketing and advertising trends so you don't have to.