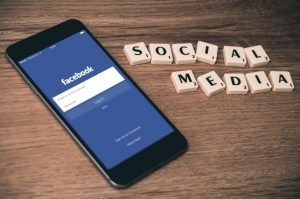 The new Facebook Instant Article feature, which launched on April 12, is making it easier and faster for publishers to deliver content to their intended audience, and perhaps even keep them engaged longer. By posting a version of your content on the Facebook platform, instead of linking to a specific webpage, there may generally be less friction when opening articles. The intent of Instant Articles is to increase speed by loading content 10 times faster than standard mobile web articles. The post must first be published on your own website or app, then converted to an Instant Article.  When a reader sees your Instant Article in their newsfeed, they are shown a preview of the content.
What This Means For Your Marketing Strategy
More than 90% of Facebook users access their account from their mobile device, which means that all content should be mobile-friendly and easily viewed to facilitate sharing amongst friends. With attention spans narrowing by the second, it is important that a business' posts are visually stimulating, embedded with ads, and load in 5 seconds or less. According to Tech Times, Facebook will allow even more appeal in Instant Articles by allowing videos. And for every 350 words of content, publishers are allowed to post one ad.
How Easy Is It To Produce An Instant Article?
Facebook is attempting to make it as easy as possible. All you need is an active Facebook page and an admin role to get started. All articles are formatted as HTML, just like a web domain. A canonical link is required in the head of an Instant Article, and it must be a true URL, or Facebook will ignore and not publish the article. You can create an Instant Article directly from your own content management system. It is also possible to automate Instant Articles from a web-based article editor that Facebook has provided on your business page.  Please note that you will still able to track your posts through Facebook's content analytics.
What's Next?
Will this Instant Article fast lane only whet our appetite for more speed? Will this simply be short-term to increase a brand's awareness?  By launching Instant Articles, Facebook is achieving more success by keeping users engaged on their site for longer periods of time. The advantage to a brand is a faster, more immersive experience linking companies and connections. This is potentially a move to an even more mobile platform (like China's very progressive WeChat app) of commerce integration as users become more sophisticated.
Being able to have your followers view your content faster is definitely to your advantage and something that can't be ignored when it comes to engaging your audience. Need some assistance? Contact our team today and we'll be happy to guide you in the right direction.