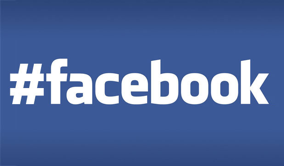 Following suit from social media sites such as Twitter and Instagram, Facebook has launched support for clickable hashtags. Get ready to see a lot more of the # symbol in your newsfeed, because this social networking site is about to start using the widely popular hashtag.
For those of you unfamiliar with hashtags, it is simply a word or phrase prefixed with a # that is commonly used to label a status update or photo. The hashtag is then searchable so you can find all posts with that hashtag.
Over the course of the next few weeks, all Facebook users will be able to include a hashtagged phrase, like #NBAFinals or #MadMen, in their posts and then watch it become clickable. When a user includes a hashtag in a post, clicking on it will pop out a feed that aggregates other posts that have been tagged with the same word/phrase.
This new feature will make it easier to find what other people are saying about specific topics and events, something that people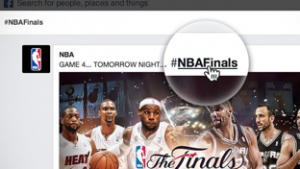 have utilized on Twitter and Pinterest. As a business, hashtags are a great way to see what people are posting about.
Whether it's related to your business or not, as a company, you have the ability to see what the general public is buzzing about. Hashtags are a great way to inform users about what items or topics are popular, what people are talking about, and whether the sentiment is positive or negative.
It's a small feature change for the massive social networking site; however, it has some future implications that are worrisome to users. The new hashtag feature makes what you say in your posts more widely visible to other users. Now, by including a hashtag, your post will be more easily discovered by others making more public conversations on the site.
Now more than ever, it is important to look at who you are sharing your posts with, especially if you have included a hashtag in it. Underneath the status update box is a small toggle that allows users to select the group of people you would like to share your update with, such as friends, friends of friends, public, etc.
Another important thing to note, when Facebook turns on the hashtag functionality, it will automatically make hashtags from previous posts clickable. If you have previously said something with a hashtag that you might not want to surface to a particular group of people, you might want to consider deleting that post.