Countless companies have already jumped on board with Instagram's newest video feature. It's easy to use, and reaches an incredibly wide audience. With the ability to be uploaded directly onto Facebook and Twitter, it is an instant advertising tool for businesses large and small.
Burberry and Lululemon for instance, have made great use of this new feature. Burberry has over 800,000 followers on Instagram. When the video feature was introduced, they graced the web with footage from the Prorsum Menswear Spring/Summer 2014 fashion show in London. Lululemon on the other hand has used the video feature to showcase yoga around the world.
Facts about Instagram
Instagram is one of the most popular social media platforms available, and a great tool for businesses. In fact, 67% of the top brands currently have their own Instagram accounts, expanding their reach to millions more than they would normally be able to with regular methods of advertising.
There are roughly 130 million active users on Instagram every month, and 45 million photos are uploaded daily. Instagram can provide excellent quality branding when used properly – and all Instagram pictures can be uploaded onto Facebook and Twitter, extending a company's reach even further.
Why Instagram Video is Better than Vine
Although Vine was first to offer video sharing, Instagram has a much larger audience, giving it an instant leg up with businesses.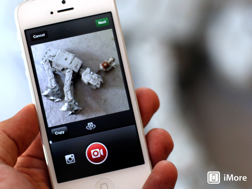 Instagram videos are also significantly longer than Vine videos, more than double in fact.
While Vine offers only 6 seconds of video, Instagram users are given 15 seconds of video time. Fifteen happens to be a popular number in the advertising world – the standard running time for most online advertisements is 15 seconds.
There is one catch that businesses must be aware of. While 15 seconds seems ideal, it will be nothing more than time wasted if the videos are not captivating. Boring videos will be quickly looked over, so companies must be sure to make their content creative, interesting, and captivating.
Instagram. It's just Better.
More than 5 million videos were uploaded within the first 24 hours after Instagram's video component was debuted, indicating it's immediate popularity among users. As with Vine, users can record multiple clips, one after another. However, unlike Vine, Instagram users can choose from 13 different filters to use for their Instagram video.
These filters are a great way for companies to make their videos stick out. They provide an extra means of creativity, and can boost a companies creative marketing efforts. Not to mention, the photo filters are so easy to use, even the most technologically un-savvy individual can use it.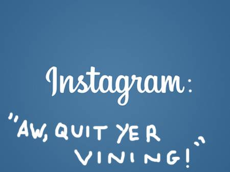 Users are also able to implement a static cover shot, which can then be used as a thumbnail or title page. Instagram video also provides a stabilizing feature, which lessens the effect of a shaky hand, giving the final video a more professionally edited look.
Since implementing the video feature a mere few months ago, Instagram has surpassed Vine in terms of popularity amongst big brands, making it the go-to social media tool for major companies. This is probably due in part to the fact that Instagram was already vastly more popular than Vine among brands.
Another key benefit of Instagram, is that it is backed by Facebook, a social media outlet with over a billion users. The bottom line however, is that people love Instagram, and companies want their content to be viewed by as many people as possible.
Companies can now use Instagram in a whole new way. They can create short commercials, provide behind the scenes footage, and any number of video tutorials over Instagram. What's more, they can instantly upload these videos onto Facebook and Twitter.