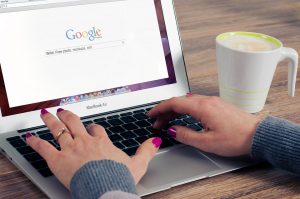 Search engine optimization has become a primary focus for many businesses in recent years. Companies large and small are relying on SEO in order to increase their web presence and stay updated on Google's ever changing algorithms. In a field so rapidly evolving and complex, it's only natural that mistakes are made.
We frequently see business owners who try to save money by handling their own SEO. Something as simple as punctuation or using a certain word too many times (or not enough) can convince Google your website no longer deserves a top spot in their rankings. The combination of Google's algorithms and the finicky nature of consumers has made it difficult to rank on the first page of everyone's favorite search engine.
We want to help you achieve the best possible SEO for your company's website, so we've made a list of the five biggest SEO mistakes and how to avoid them.
Overdoing It
Many people are stuck in the mindset that more is better when it comes to search engine optimization. This used to hold true for linking and keywords. However, changes to Google's ranking system have made "keyword stuffing" and low quality links ineffective at boosting rankings. In fact, too many links or overuse of keywords can have the opposite of the desired effect, leading to a drop in your rankings.
Google has come out explicitly against keyword stuffing, and the company's recent Penguin 4.0 update drastically increased their ability to identify low quality links. The company caters to a human element that prioritizes readability. Always ensure you're writing for humans, and not bots.
Failure to Maintain Your Website
Google ranking is based in part on content relevance. The search giant looks for content, both on and off page, that is relevant to the subject matter of your website.
This means links should lead to helpful webpages and blog content should stay up to date. Many people "set it and forget it," and don't realize Google is always watching. The Penguin 4.0 algorithm made link monitoring real time, and Google has always performed periodic "crawls" to ensure web content has been recently analyzed for quality. It is wise to invest time each month into vetting your web content for relevance and updating it accordingly.
Ignoring Mobile Platforms
The United States alone has 207 million smartphone users. If you ignore mobile usability, you're missing out on a large demographic. Even if you do have a mobile website, it isn't enough to offer poorly designed webpages. Google data showed that 50 percent of people take mobile design into account when deciding which companies with which they are going to do business.
The search company has come forward and has told users outright that a mobile responsive website is the best way to win over both internet users and Google's algorithm. Mobile responsive design means that your webpage URLs remain the same for mobile and desktop, while the page's layout is determined by the type of device that is being used to view it. Choosing a mobile responsive website ensures that your visitors can enjoy the best user experience possible.
Producing Weak Content
Content is becoming more important in SEO circles. It's a simple notion, but one that people consistently fail to grasp. Knowledge of SEO is fairly low among people who are not directly involved in the field, and keywords are the one term that people seem to latch onto. This is how we end up with the problem of keyword stuffing that we mentioned earlier.
Businesses should start upping their own SEO by forgetting about SEO altogether and writing for their readers. Hire an SEO professional, and focus only on creating content worth reading.
Trying to Cheat the System
Google is privy to most web-based activity, and they also decide the difference between an effective SEO technique and spam. Don't look for shortcuts when it comes to search engine optimization. Google is a multibillion dollar company focused first on their search platform. They have resources that no other business can compete with. Don't buy links and don't buy social media followers, Google will find out and it will hurt your search rank.
The best way to correct mistakes is to avoid them in the first place. Educating yourself about common SEO missteps is crucial for your business to thrive in today's online world. We hope that this list has helped shed some light on proper SEO techniques and how to avoid getting caught in the usual pitfalls.
If you still have SEO-related questions, or if you are looking for a company to handle your professional web presence, contact us. We specialize in a variety of web-based services, and we would be happy to discuss your needs on an individual basis.