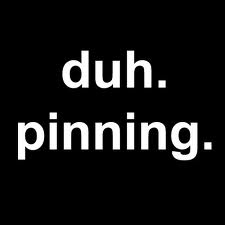 Pinterest is the hot new social media network. And while you might be thinking that you'll rip out your hair if you have to manage one more online networking platform, seriously consider this one before turn your back.
There's a reason why this one's so popular. It has helped retailers, among other businesses, launch products in the most innovative and creative ways. If used correctly, it can be an awesome marketing tool. It can propel your business forward in ways you never imagined.
If it does nothing else for you, you're sure to get some killer style, recipes, and home decor ideas. You might also pick up a new addiction.
Here are 5 ways you can market your brand using Pinterest: