Social media channels have helped consumers see into 'who' businesses are rather than just what their product is. With Instagram taking over mobile screens everywhere, it's no surprise businesses are jumping onboard to be seen by the 100 million monthly users.
But unlike other tools like Facebook and Twitter, companies have to get creative with how they will use this photo sharing app, because Instagram users aren't just wanting to see images of products. These users will be quick to un-follow any account with a simple tap.
Build the Brand
If you aren't shooting products or designing ads to push out, what can you actually do? Develop an awe-inspiring brand that people want to keep up with. Yes, people know what the clothing Mecca Urban Outfitters is, but they aren't following them to do some online browsing.
Users are following them to see the lifestyle behind the eclectic company. Images can portray what businesses believe in, what they think is cool, and share it, letting everyone know what they are about. These images are allowing users to see 'into' the brand. To create a strategy for your business, go back to the drawing boards when you determine what you want your brand to represent.
Connect with Your Followers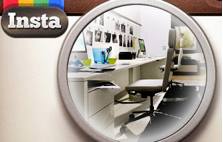 Interacting with your fans is exciting for followers, good for your business, and great for SEO. But it isn't always that easy. Instagram is a good way to connect by way of contests, where users tag you in their images.
Develop a campaign where Instagramers must follow, like, or tag you in a photo in order to get something back from your company. Ask your followers to share how they use your product. Send out promotions so people know when is a good time to indulge in your product.
Businesses on Instagram are also snapping pictures of their meetings, workers, outings, or productions to give you a behind-the-scenes feel. Oh, your favorite artist is eating at In-N-Out?
You love that place, too? How personal this connection just got. Businesses need to be thoughtful about what they are posting because of how personal some of these connections they make can be.
Be consistent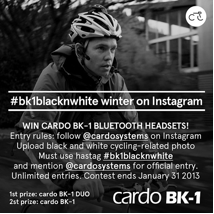 Just as any other social media account, it is important for businesses to stay active and post frequently. Using scheduled topics like #MeatlessMonday or #ThrowbackThursday will keep followers looking forward to those posts and checking in for it each week.
One popular way some companies are doing this is by having followers take the pictures! Ask followers to take pictures of certain things each day, or release a calendar at the beginning of each month with things people can capture every day.
Link your accounts
Online marketing can seem repetitive with posting one thing on every account, but you can link them together so posts automatically are sent to all your social media accounts.
Most social platforms have the option to post to other accounts, including Instagram, making this an easy and effective marketing method. By having your images post to your Google+ or Facebook page, you can gain higher visibility by reaching users that aren't seeing them on your Instagram feed.
What's unique about businesses on Instagram is that regardless of consumers knowing about or using your product, you can have a successful account just because you can take great pictures and tell a good story. The last word of advice is to keep your images creative and original; critics are quick to find the Photoshopped and over-shot charades.