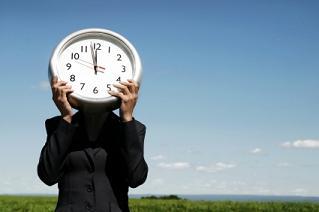 With a new season upon us, lots of us would like to start being more organized and productive in our daily tasks. Smart phones and tablets allow you to manage your tasks, track your time, and stay organized in ways that were never possible before.
The newest technology allows us to make action lists, review our daily calendar, as well as access and review documents in the palm of our hands, at virtually any location.
The following apps have the power to help you achieve all your daily goals and maximize your productivity. With these apps you can create to-do lists, invoice contract work, upload files, access your computer from different locations, and manage all your online accounts and passwords, and much more. Here they are: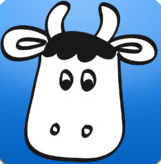 Remember the Milk.  This app allows you to take your task anywhere and is loaded with helpful features.  You're able to see tasks that are located nearby, organize upcoming tasks, as well as add and complete tasks as you do them.  The app detects your current location to see nearby tasks that are due that day or week, and plan the most efficient way to get things done. You can organize efficiently by list, Smart List, tag, or location and prioritize your tasks.  The download is free, but you must have a RTM Pro account.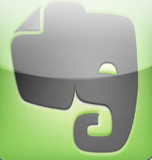 Evernote.  This is a great app that makes it easy to remember things from your everyday life using your computer, phone, tablet and the web.  Evernote keeps everything in sync—all of your notes, files and images are made available on every device you use.
It also helps you remember things you like and allows you to save everything cool you see online and while you are doing your thing everyday in the real world.  You can snap a photo, record a video, and instantly save it to Evernote.  An awesome feature for students is that Evernote allows its users to collect information from anywhere and store it into a single place.  Save text notes, web pages, files, and snapshots and access them anytime you need them!
Timewerks. A time tracking and invoicing application, Timewerks offers a robust set of features for freelancers, consultants, contractors, lawyers, salespeople, or just for anyone how simply needs to track their time and materials efficiently.  The app allows you to track multiple clients and projects, and quickly access and edit timesheets, as well as capture notes for each project.
It features a built-in stop watch that allows the user to time their work for each project, and each running timer keeps tracking even when the application is closed.  Another convenient feature—Timewerks allows you to customize different rates for different types of tasks and calculate sales tax as a percentage of an invoice sub-total.  The app makes it easy to read documents too, having the ability to email HTML-formatted or PDF invoices.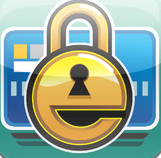 eWallet.  This helpful app allows you to store passwords, PIN numbers, user names, bank accounts, travel clubs, calling cards and health information.  eWallet protects your information completely with a strong 256-bit AES encryption, secure storage for all your important number and codes, as well as time-out lock to keep information safe at all times.  The app also allows you to synchronize and back up your information to your iCloud on your computer, iPad, or iPhone.
FileMagnet.  For $4.99, the app lets you copy files from your desktop to your iPhone, turning your mobile phone into a portable drive that you can access at any time from home, work or on the go!  Users also have the ability to transfer files wirelessly, and even access and use Windows Office and iWork right from your phone.
Do you have a great organizational app that we've missed? Please share with us below!