Yelp is a major problem for many small business owners, and consequently, a complete pain in my butt.
Don't get me wrong, Yelp is great in that it obviously helps users search and find service-based businesses that meet their standard of quality. I check it all the time. So, what seems to be the problem?
The problem is that Yelp also filters reviews. Of course, business owners love when they filter the negative reviews and showcase the positives, but it can be quite damaging when Yelp does the opposite.
What about when disgruntled ex-employees leave less than kosher reviews for the restaurant that let them go? Or when the competition signs up for a fake account and writes the unethical, 1-star review for your business? Do those reviews get filtered? Not always, as it turns out.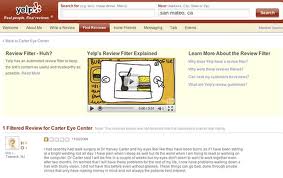 After looking into this matter, I learned that Yelp has an algorithm for their reviews. It's probably some crazy calculation that their math geniuses developed, but what it boils down to is how much they "trust" the reviewer. Or so I thought.
It's really confusing, actually. After initial digging, it seemed that if you've reviewed just a few places, more than likely your review would be "filtered", unless you're one of the first few people to leave a review for a company and actually put it on Yelp's grid.
After a little more digging, it would appear that even if you've only reviewed one time, if your review is negative, it will probably not get filtered. However, the opposite isn't true.
If you've reviewed just once, and your review is positive, it will get filtered if there are ANY negative reviews for the business. More than usual this has been happening.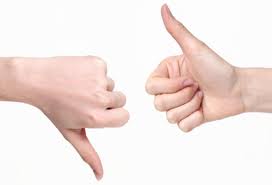 How do I know this? Because I represent more than a handful of small business that are affected by this roller coaster that is Yelp.
Delving into the problem a little more, "filtered" reviews don't always get noticed by users, nor do those reviews get averaged into the overall rating of the business.
So what happens is that when you're viewing a company's Yelp page, you see the showcased reviews, and at the end of the last review, in gray font, you will see "x Filtered".
You can of course click on that and see what's been filtered, but how many people actually see that, and moreover, how many actually click on the link?
One of the businesses I represent has over 35 filtered Yelp reviews. 35! Yelp has chosen to display ONLY 5 reviews, two of them are 1 or 2 star reviews-the only negative reviews for the business. Every single review that they filtered is five stars.
That's pretty impressive, but when those are prominently displayed and all of the other positive reviews are hidden, it is incredibly detrimental.
Yelp is extremely hard to contact. You call their headquarters and get looped through the automated system and then there's the dial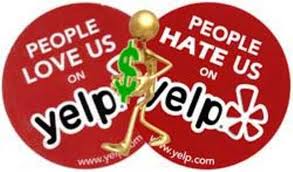 tone. They're actually very difficult to contact via email as well. I could snail mail a complaint to their headquarters, but I wonder how quickly my letter would get lost in the shuffle.
This might seem like a crazy conspiracy theory, but here is what I think. Yelp makes their money through advertisements. One of my clients said that they were contacted by a Yelp rep a few months ago (before they became my client), and asked if they'd want to advertise.
My client informed me that it was a minimum of $300 per month to do so. $300 is a ton of money to shell out for one venue advertising for you. And if that's the minimum, I wonder what kind of service/return you would actually get. But I digress.
Back to my  theory: I think that the positive reviews get filtered, negative reviews are shown, and business owners start getting desperate. Shortly after desperation sets in, Yelp calls the business and asks them if they'd like to advertise.
My theory is that if you agree to advertising, Yelp starts to release some positive reviews. Because, really, what good is advertisement for your business if you're displayed as a 2 star company?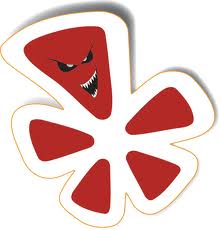 I would ask that question…"How can Yelp advertising help me if people view me as a 1, or 2 star business??" I'm still in the thick of this, trying to get to the bottom of it.
Perhaps my theory isn't crazy after all. I just found this article from East Bay Express. Take a read.
If you're a small, service/product based business owner, Yelp will affect you in some way. There must be a way to rectify this situation; perhaps Yelp needs to adjust the variables in their algorithm, but what would prompt or motivate them to do so?
Please help businesses by checking out those filtered reviews-they're usually worth a quick look. And if you don't do that, at least check out other review forums like Google, City Search, Urban Spoon (if its a restaurant), etc. to compare.
Here are other business owners that are having the same problems:  http://bit.ly/tl2FED
Are you?