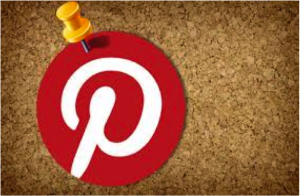 When browsing through Pinterest, have you ever found something you just had to buy? Or perhaps you find a recipe you're just dying to make. However, when you click though, often times your product or recipe of interest leads to a dead link, with zero product information on how to make it or where to buy it. Well, those days of frustration are over.
Pinterest has introduced a new concept called Rich Pins, making pinning much more efficient by offering a bit of extra info on things such as products, recipes, and movies.
Often times we want to learn more about a particular pin so we can act on baking those cookies, streaming that movie, or buying that couch. Rich pins makes that possible by providing pins with more information, including automatically updated details such as prices, availability, movie reviews, and ingredients.
There are three different types of Rich Pins–Product, Recipes, and Movies, each with its own unique characteristics:
Product Pins. For things such as clothes and furniture, product pins will now include real time pricing, availability, and where to buy the item.
Recipe Pins. From local restaurants to blogs, food is a huge deal on Pinterest and Recipe Pins allow brands to provide extra information such as cook time, ingredients, and servings to help foodies create these recipes easily in their own kitchens.
Large brands are often found posting great content on their own boards, and thanks to Recipe Pins, as those get repinned, the recipe's information stays with it.
Movie Pins. Movie buffs will find Pinterest's Movie Pins to be very helpful because they contain content ratings, cast members, and reviews in order to provide new layers of information about movies to users.
Pinterest has teamed up with Netflix, Flixter, and Rotten Tomatoes providing a new layer of "expert" that also offers streaming services by simply clicking on the image to start watching a particular movie right away.
Pinners will be able to spot these new, helpful Rich Pins by looking for the
Rich Pin icons below the pins, and users can enable them by clicking the "Get It Now" button on their Pinterest home feed.
The overall effect of Rich Pins is still unknown, but E-Commerce brands are likely to see increased engagement and revenue, as the pins will offer far deeper information on individual products than ever before. Rich Pins position its users to be on the site interacting for longer, providing a clear call to action.
How do you plan to utilize Rich Pins in your everyday pinning?