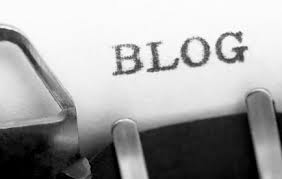 If you've never written a blog post and are interested in starting, here's a quick "how to":
Think of a Witty Title
Your title should have your keyword(s) in it. Think about what people search for on the internet and make sure you have one or two keywords that could pop up in a search inquiry. You also want your title to be crafty in the sense that it will interest readers to continue reading.
Think about your behavior as a reader.How often do you read past the title if it doesn't in the least bit interest you? Come up with something that conveys what you're blog is providing. Great titles often include numbers, like "7 tips for…" or "10 reasons you should…" or even "how to" guides like this one. People like numbers because they inherently break the writing up into chunks, which we will get into later.
Pictures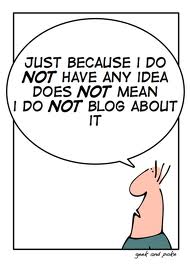 Readers love pictures, another element that breaks the blog up so that it's not all text. Your blog is more likely to be read by the general population if you have several images in it. Think about your behavior as a reader.
Generally, you probably enjoy reading an article that has a picture or two in it because it makes the piece seem a little shorter and more manageable to read in the little time you have, right? Well, keep that in mind when composing your own post. Insert images that are relevant to what you're discussing.
Subtopic Phrases
Do you see how each of my paragraphs is divided by a subtopic that is in bold font? Consider doing something similar to yours. Not only do you want to divide your post into subtopics, but you'll also want to break up writing into as many paragraphs as possible.
As readers, our tendency is to scan an article just for the interest of time. It's much easier to do that when the writing is broken up into many chunks. If you're writing a post entitled, "5 reasons Facebook will Help Your Business" for instance, each of those 5 reasons should be separated into bolded subtopics.
Include a Keyword Phrase
This is on the backend of things, what your readers won't see. A keyword phrase is necessary for the search engines. Basically, it's what helps readers find you if they're searching for what you're writing about. Including keywords helps with search engine optimization. For more on the backend of stuff, check this out.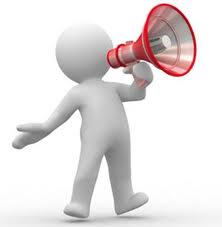 Call to Action
At the end of your post, ask readers a question, even if it's as simple as, "Do you have any tips or ideas to share? Please do so in the comments below." Make your post engaging so that readers feel compelled to leave you a comment and continue the conversation. You can even direct them to share their thoughts on your Facebook page.
Share
Finally, don't forget to share your post on your social media platforms as well as bookmarking sites such as Reddit, StumbleUpon, Digg, etc. It'll make it that much easier for people to find you.
Please share your blog writing tips in the space below or on my Facebook page =)