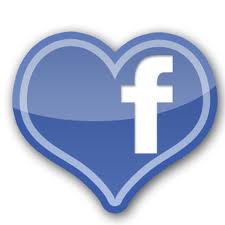 I've met so many small business owners who are overwhelmed by the demands of social media. We live in an age where we must constantly be aware of what people are saying about our business because we can't afford one negative comment going viral.
And when we have a positive comment, we want to do whatever we can to build the momentum and help it go viral. Let's start with Facebook.
The following are 10 ways to strengthen your Facebook presence so you can keep tabs on community sentiment, build love around your brand, and get people truly engaged and interested in what you are doing and what you have to offer.
1. Post Often
Take this first suggestion with a grain of salt. If you're a restaurant, you probably want to post about 4-5 times a week, more or less if you have more or less going on.
If you are a company that doesn't have as much to broadcast, but would still like to take the crowd's temperature from time to time, posting 3-4 times a week would be beneficial.
The point is to post often. You don't want to start a Facebook page, then watch it slowly wither away and become a giant void. It's there, so use it to keep people interested in your product or services.
2. Post Links to Your Blog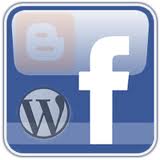 There are third-party platforms that will post to your Facebook page when you have updated your blog. This shaves off a few seconds, but you may want to reconsider.
The benefit of manually posting updates depicts you as a more personal person. People want to converse with a human behind that page, and an automatic post doesn't allow you to show that humanity because you can't customize the link with a personal message.
3. Insert Attractive Images in Your Posts
When you add relevant pictures to your posts, not only do you chop up the blog post and make it more appealing to dig into (let's face it, we all love stories that have lots of pictures), but you can pick one of those images to advertise the link on your wall.
Make sure to pick the picture that is most attention-grabbing. That's the first impression your fans are getting, and a very important reason why they'll click on the link and start reading.
Your title may be enough, but you may as well optimize all aspects of your post if you're taking the time to publish it.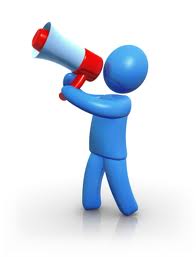 4. Engage Fans with a Call to Action
You've heard "call to action" so many times you probably want to poke your eyes out now that you've heard it once more. Alas, it's extremely important, so just a quick note.
Perhaps you can ask people a "this or that" question, or have them fill in the blanks; something that doesn't require too much thought on their part.
Typically these types of posts engage the reader right away because the answers are almost instinctual and don't require a sentence to complete the thought.
5. Ask People for Their Input
We don't think about this often, but people love to feel like they've helped. Especially if they respect your business. If you are stuck on your next blog post topic, or want to do a menu change, want to pick a new color for your store, etc., give your fans a choice of between two to three options and get their input. This makes them feel important and grateful that one of their favorite places cared enough to
6. Share Something NOT About Your Business
Shameless self-promotion is great once in a while, but you never want to cross the line into over-promoting. Perhaps you can use one of your weekly posts to advertise for another page you've Liked on Facebook.
Maybe one of your favorite businesses is having a big event and your audience would be the perfect group for them to target as well. This could become a very lucrative reciprocal relationship for the both of you, cross promoting across various venues to reach more and more people.
7. Tell Your Fans to Post and Share Something on Your Page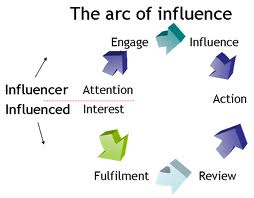 Your social influence score increases every time someone posts on your Facebook page. Encourage fans to post something about themselves on your page.
If you are a coffee/tea shop, maybe asking them to tell you their favorite drinks or what they'd like to see on your menu would increase engagement. There are lots of creative ways to do this, and if you need some extra help with this, just go here. (shameless self-promotion)
8. Ask Fans to Post Comments on Your Facebook Page Instead of Your Blog
If you're trying to bring more exposure to your blog (which is a never-ending endeavor), ask readers to post comments to your Facebook page. This may help in several ways:
a) It may bring more people to the blog if it wasn't on their radar before, and
b) It may increase even more engagement on your Facebook page from people who didn't see the blog in the first place, but thought the conversation was relevant enough to them to go back and take a quick look.
Bottom line, you'll likely get more readers this way.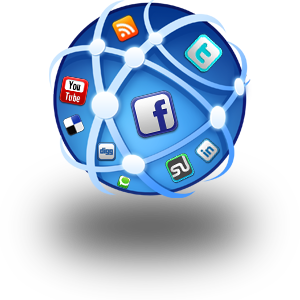 9. Share Links to Popular Updates
If you have a lot of engagement on one particular post, and it was shared on Facebook only, perhaps you'll want to share it on other social platforms, like Google+ and Twitter. Don't forget to include the link to the Facebook post so you get even more people visiting.
10. Follow Up with Fans
This may seem like a no-brainer, but when you post something on Facebook, make sure you follow-up with fans if they've provided responses…especially if they respond with a question.
A quick response is obviously best, but a late response is better than no response at all. Once in a while when you post a question, wait several hours, maybe even half a day, before you respond with a follow-up.
This will get more people to reply to the post. All you have to do is mediate and make sure the content they provide doesn't need immediate attention. For example, if they respond with "That looks amazing, can I make a reservation for two tonight?", help them make that reservation! That does happen, believe or not. Be aware =)
Have any more tips? Please add them below (or on my Facebook page!)