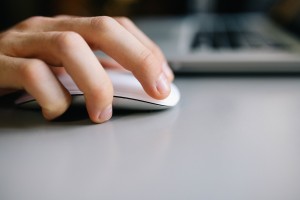 Social media is always evolving and it is important to look forward as the year comes to a close. Businesses will need to reevaluate their strategies and look to the new trends that are emerging to keep up with consumers.
2014 is going to be an important year for social media and the following trends will be needed to take into consideration when planning your overall strategy.
One of the most important trends going in to 2014 is social media increasingly becoming a necessary investment rather than a luxury. Although businesses are already noticing the importance of investing resources into social media strategies, consumers are gradually viewing social media as a necessity rather than a luxury.
In 2014 most consumers will be looking to social media for information, products, and services. By incorporating it into existing marketing strategies, businesses have been able to generate more revenue and traffic.
Due to the importance of social media, companies may consider hiring specialists and require other employees to also have social media skills.
Social media can increase brand awareness and customer loyalty as well as provide word of mouth advertising. Establishing and maintaining an effective social media strategy can greatly expand brand influence and audience reach.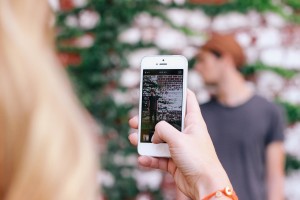 In 2013, image and video sharing has been increasingly important. In 2014, visual content will become an imperative piece in attracting an audience and an important part of any social media strategy.
Pinterest will outgrow its reputation as a mainly female-inspired website as more businesses include it in their social media strategies.
Sites such as Tumblr and Path will also continue to grow because users are looking to share images and videos and are looking for businesses to have sharable content.
Instagram is another service to utilize as it not only has image sharing capabilities, but videos as well.
Millennials have been viewing videos online in place of broadcast TV and create or consume these videos collectively by sharing them on other social websites. As millennials grow older, video savviness will be a necessity for businesses; it can be a powerful tool in engaging with customers and increasing brand awareness in a way images and text cannot.
They are driving this new trend and it will be interesting to see how it will grow in years to come as millennials will form 50 percent of the workforce by 2020.
Concerning business to business (B2B) growth, LinkedIn will be the biggest competitor with over 238 million users. It is expanding into creation compilation of content making with its Influencers program making it a valuable resource for professionals and businesses alike.
LinkedIn is becoming an important resource to connect potential employers to potential employees and businesses will need to create a presence on LinkedIn in order to have access to all of its data.
Social media is already being used by businesses to connect with employee candidates, but in 2014, connecting with existing employees will be crucial.
Using social media to enable employees can be useful in improving business and creating a better workplace.
Encouraging employees to connect with one another and speaking up about how the company can improve can benefit both the employees and the company.
This allows businesses to have access to real-time data of what employees are thinking and what is happening within.
In 2014, businesses will need to put more resources into social media to keep up with the changing technology and incorporate image and video sharing into their strategies. They will also need to be more conscious of their current and potential employees on social media. Going forward, companies will need to recognize how effective social media strategies can be.