Acting as a virtual pin board, Pinterest is a social media site that allows users to visually curate and share images and videos of the things they like in a unique and engaging way. Members can create boards on a variety of topics that interest them, pinning relevant content to form online collections of themed collages. Individuals often use their boards for a variety of purposes such as planning and inspiration.
Pinterest Best Practices
At one stage, Pinterest asked members to avoid self-promotion. Although this rule did not deter marketers from leveraging the site, they did have to be smart about the way they developed and implemented their strategies.
The rule is now a little more relaxed, but you still need to be clever and imaginative if you hope to develop a strong B2B Pinterest marketing strategy that generates the results you desire. Consider approaching the site as a way to build and promote your business's presence, rather than viewing it as a tool to drive sales directly.
Secure Your Pinterest Handle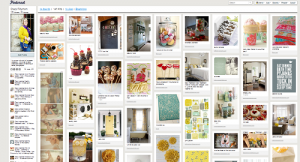 Just as you would reserve handles for your brand on other networks you should secure your username on Pinterest as soon as possible. You don't necessarily need to start posting immediately, but you do want to enjoy peace of mind knowing that no one else can claim something that could be valuable to you in the future. Make sure you check out the Pinterest for Business section when obtaining your handle.
Set Clever Goals
Setting measurable and realistic social media campaign goals is business 101. You can't measure your level of success if you don't know what you want to achieve. Your goals will help shape your marketing activities so that you're implementing the right tactics for the right results. Keep in mind that they must help you achieve your company's overall goals.
Create a Clear Brand Message
Pinterest gives you the opportunity to create a visual representation of who you are, what you stand for, and what you have to offer. Therefore, everything you do on the network needs to communicate your brand message and values clearly and consistently.
If you promise luxury and excellence in product and lifestyle, then make certain you pin and share things that convey that message. Think about how you want other businesses to perceive your brand before you develop your strategy.
To stand out in any market, you have to be innovative. Pinterest's platform forces you to think outside the box – to conceptualize your ideas differently. The last thing you want is for your pins to get lost in the plethora of eye-candy already on the site. Therefore, you need to weave creative elements into your strategy that tell people about your brand and entice other businesses to start following you.
Get Involved
A strong social media strategy ensures that you establish two-way conversations. If you're simply pushing out content rather than interacting, you're failing dismally at the engagement part of the process. Just as you expect people to like, comment on, follow, and share your content contributions you should be doing the same for them.
Optimize Your Profile and Pins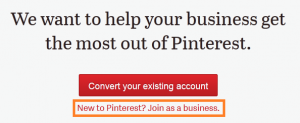 You need to keep your SEO strategy in mind when implementing your overall Pinterest strategy. You can't benefit from referral traffic if you're posting pins without links to your site and you can't expect people to find your pins if you're not optimizing them with keywords and hashtags.
Learn From Your Followers
To achieve optimum results, you should continuously seek to learn from your followers and adjust your strategy accordingly. Look for trends and patterns that can help you create content your followers want to include in their collections.
Essentially, Pinterest is one gigantic referral tool. It's your job to develop a strong B2B marketing strategy that helps build a community around your brand and drives traffic to your website where the lead generation and sales conversions happen.