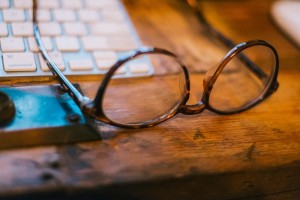 Recently, the fastest growing demographic on social media is adults aged 55 to 64. Since 2012, their Twitter presence has grown 79% and their Facebook and Google+ presences are growing rapidly as well. Although they are still a small group, they can be an integral part of a social media marketing plan as Baby Boomers have 70% of all US disposable income and are looking to spend it.
Boomers are increasingly using mobile technology, sharing information, and engaging with companies online. Nearly 60% of those who use any device have made at least one purchase in the last year over the Internet. They can be a significant audience, constituting 48 million people who, after retirement age, have both time and money to spend researching, engaging, and buying.
To market well towards Baby Boomers is to keep it simple and authentic. The first tip is to be straightforward and specific. Facts are more important than using many adjectives and claims. This group wants to spend their money on a quality product or service. This also goes for using testimonials. They need to be real, simple, and genuine.
The most important feature of your marketing should be to feature the details of a useful product and what it can do for seniors specifically. Peer pressure will not work with this age group. Boomers are looking for businesses that are reliable and can keep their promises.
By building a relationship and talking to them online, you can gain their trust and figure out what Baby Boomers need from you. While engaging with Boomers, be positive. They can be skeptical, but have more positive attitudes than younger groups.
While being clear about what your product or service offers, you should not be afraid to use more text to explain the product. Baby Boomers are more likely to read all the information offered in order to make a decision. It should be easy to read, but using very large type can seem patronizing as it can imply that they are old and weak.
You can make your information clear and detailed, but if it is not easily accessible, it will be of no use. Advertisements should have the address, directions, hours, phone number, email address, and website address that can be easily read. If Baby Boomers cannot find a way to contact or engage with you, they might take their business elsewhere.
Alongside advertisements, coupons can also go a long way with seniors. Boomers expect more from these coupons and are experts at using them. Provide a valuable offer with an expiration date as they respond well to discounts.
Although seniors are still a minority of social media users, they are increasingly learning it is an important mode of gaining information on any product. They are looking to spend their time and money on quality products and services, making them a valuable group to start marketing towards.