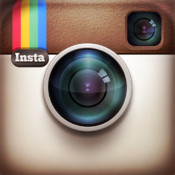 Brands are using social networks. It's the 21st century of marketing. Facebook, Twitter and Pinterest are overflowing with brands desperate to connect with their customers. It can often become a little overwhelming.
There's one social network, though, that seems tailor-made for promoting businesses: Instagram. Like Pinterest, Instagram is an image-based network that has ballooned in popularity in the last year, and like Pinterest, its users are devoted and enthusiastic to a degree unmatched in almost any other social network.
So how should you go about playing a part on the Instagram network? How can you make it work for your brand, increasing awareness and building your image to the next level? It's simple. Here's a brief guide to teach you how to use Instagram for business:
Get Started
First you'll need to download the Instagram app to your iOSor Android device. Instagram also has a web presence, so you can manage your photos, comments, etc. on a desktop.
Once you have the app you'll need to sign up for an account, making sure to upload an appropriate photo to use as your profile picture. Your brand logo would be ideal, if you have one.
Connect With Your Fans
If you already have a presence on Facebook you can add them to your Instagram friends list directly through the app. This will make it easier for them to find you, though of course you should also announce your new venue on your Facebook page, Twitter feed and company website to spread the word as far as possible.
Post Your First Photo
Now that you have your account set up, you're ready to upload your first photo. You can either use the camera on your device to take a snapshot or side load a photo from your computer into your photo album, and then apply whichever Instagram filter makes your photo really pop before uploading it.
As you upload you'll be given the option to share the photo to your Twitter feed or Facebook page, or simply post it on Instagram alone. At the start, at least, it'll be a good idea to share your image on the other networks, but once you become a little more prolific on Instagram you might want to only share your favorite shots to avoid information overload for your fans, and to give them a reason to follow you elsewhere.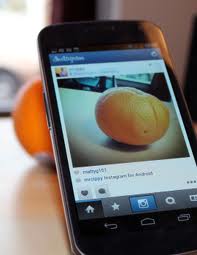 Be Creative
So you've joined Instagram, told your fans and uploaded your first photo. Now what? How can you make the app work for your brand in a way that Facebook and Twitter can't?
Well, all you have to do is check out the photos of a few brands using Instagram to get some great ideas. Does your business manufacture products? Well, why not follow the lead of Nordstrom? Nordstrom posts behind the scenes footage of their products, taking their fans from factory floor to department store.
It can be fascinating to sneak a peek into the hidden world of our favorite brands, and your fans will love you for it.
Or how about simply showing your finished products? Rogue Ales, a brand with over 3,000 followers, likes to post simple photos of their range of ales. There's no great trick there, but it reminds customers of what they're missing out on if they're not drinking Rogue – and there's nothing better to drum up a thirst for the weekend than seeing your favorite tipple on Instagram at lunchtime on a Tuesday.
The possibilities are endless. You could post pictures of your office and employees, snapshots behind the scenes at the filming of your latest commercial, a photolog of your trips to industry events or snaps of celebrities who endorse your products, all with the awesome filters available through Instagram.
At the end of the day Instagram is all about telling the story of your brand. It's about helping your fans see past the logo and form a relationship with the brand itself. The cooler and more interesting the shots you take, the more fans you'll earn. Have fun, and throughout each day keep your camera close and one eye on potential Instagram-worthy shots.