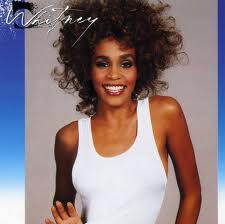 I think about how our lives have been altered by social media every single day. The death of Whitney Houston going viral on Twitter is another example of that.
As you know by now (unless you haven't until this moment, surfed the internet, read the newspaper, or turned on your television), Whitney Houston was pronounced dead on Saturday, 2/11/12 at about 4pm PST.
The details of her death are not completely known yet, nor are they relevant here.
What's remarkable about her death is that about 30 minutes before her camp confirmed to the Associated Press that she was in fact deceased, a tweet went out from a man to his 14 followers.
The AP confirmed the news with another tweet at about 5pm PST. I bet you can imagine how many times this message was retweeted. Within the first hour of the news breaking, more than 2 million tweets were broadcast.
I got the news this morning, only because I turned off my Twitter feed until then. To be completely honest, I don't think I'm the only person who gets her news from social media sites.
My boyfriend reads the WSJ and is not as connected through social media as I am. To me, reading a newspaper seems archaic. Although I love to read everything I can possibly get my hands on, newspapers are a total turn off for me.
You know what I find sexy? Getting my news from tweets and Facebook posts. Those are real time events that are not filtered or modified.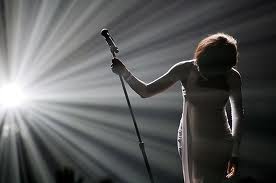 The point of all this is that information spreads like wildfire when it's broadcasted on any social media site, especially Twitter. You just can't stop it or get ahead of it.
Once the news is out, it's out. Gone are the times when we had until the next morning to draft a statement to the press. We now have no more than 2 hours to rectify anything potentially negative that's made public. Crazy, huh?
What do you think? Do you get your news from social media sites like Twitter or Facebook, or do you still read the paper & watch the news for world happenings?