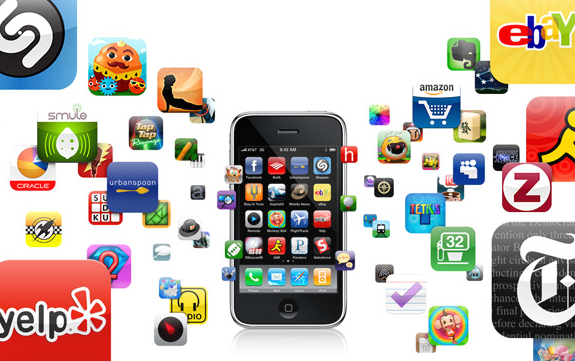 Staying in touch with others doesn't always mean making a phone call, or seeing people face to face.  There are thousands of apps that can be easily downloaded on your iPhone or Android that allow you to shape your thoughts, frustrations, praises and ideas, or whatever else comes to mind the second you think it.  You don't always have access to a computer the moment you want to express a thought, and social media apps come in handy when you're on the go!  Luckily there is no shortage of apps, but how do you know what to look for in a great app? What sets one app apart from the other? The following are some of the top social networking apps of 2012 that drove users, traffic and engagement in astonishing ways.
Flipboard.  This app allows you to see everything all at once. Flipboard allows you to combine all your news and social media sites and makes it easy to stay up to date on many different services including Instagram, Twitter, and Facebook, as well as your RSS reader.  This awesome app is able to transform the standard timelines into stimulating illustrations that's styled like magazine pages, making this app more interesting and appealing than others.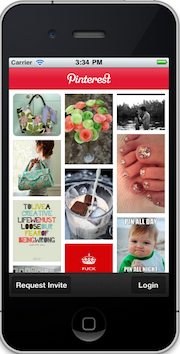 Pinterest.  This is a social networking site that has experienced astronomical growth in the last few years.  Pinterest describes itself as a content sharing service that allows members to 'pin' images and videos to their pinboard.  Pinterest lets you organize and share all the great things you come across on the web and would like to save.  This is a great social network site because it allows you to browse pinboards of other people to discover new things and get inspiration from people with similar interests.  The site seems to be geared toward women, but more and more men are joining, and is available for anyone who would like to share their favorite things.
Facebook.  This is said to be one of the popular and successful apps created for the iPhone and Android.  The people at Facebook were able to create an app that closely resembles the website and allows you to access everything you can on your computer such as updating your status, commenting on posts, approving friend requests, checking in at various locations, and uploading pictures.  The most recent version of the app boasts to be faster and fuller with access to games, high-resolution photos and Facebook's new timeline.  Like most of us, you're probably on Facebook all day, and this app allows you to maximize ways to connect with friends.
Dragon Go! Siri better watch her back, because this innovative app is able to do what Siri can, but happens to be much more convenient and helpful! Want to know directions to the Pepsi Center, or where to find the best burgers in town?  Dragon Go! is a free app that not only recognizes what you say as accurately as Siri does, but immediately takes you where you need to go and offers you many different options, whether that's Yelp reviews or Google maps.  Dragon Go! features smart natural language understanding that know what you want simply by how you say it.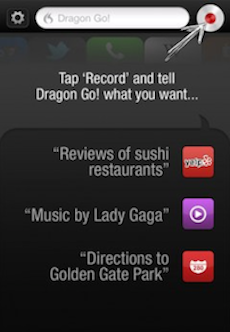 Spotify.  This is a digital music service that gives you access to millions of songs on your desktop and phone.  The unique thing about Spotify is that it is linked with its partner Facebook, which makes it an extremely social application.  The site allows you to share songs with friends via an inbox, posting playlists, and sharing what songs you're listening to that moment.  Even though not all artists are available for streaming, there are literally thousands of songs and artists at your fingertips to choose from on the Spotify app.  You can choose a song and instantly stream it on your phone, add it to your playlist and then share it with your friends.  This app is so convenient and actually really fun!
Do you have other apps to share with us? Please do so in the comments below!