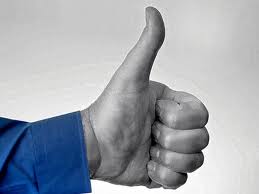 You have your Facebook page, you've completed the about section, you've added your Timeline image and milestones, now what? Well, it's time to help it grow and get some fans and likes on your page.
Likes aren't the end all, but they are crucial in gaining access to news feeds. Meaning, if someone has liked your page, they (in most cases) will see your posts. I say most cases because a lot of what people see is based on Facebook's EdgeRank algorithm, which you can read more about here.
Back to the "like". I'm here to help you get it. Here are 5 ways to do so:
1. The Like Button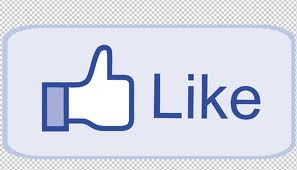 Whether you're trying to attract attention to your website or blog, install the Like button. This way, your fans can "like" you without even leaving the page! How easy is that? There are widgets to help you do this, or you can always ask for help. In any case, this is one of the easiest ways to get a like, and it takes little to no effort.
2. Ask Your Friends
You must have a profile to start a Facebook page. When you have a profile, you're likely to have friends. If you own a business, it would be in your best interest to build your friendships on Facebook. That way, you can invite them to like your page.
All you have to do is go to your page and look in the Admin Panel. You'll see "Build Your Audience". Click on the drop down menu and you'll see "Invite Contacts". I would go ahead and invite each of those contacts to like your page. Once a month, you can go back in there and invite your new Facebook friends to like your page.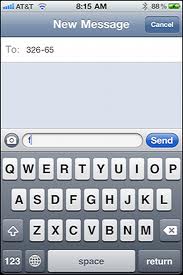 You should also consider asking your friends to like your page with Facebook's text messaging. Did you know about this? You can now send a text to 32665 with "fan yourusername" or "like yourusername" and they will be added to your page. Your biggest fans are often the people closest to you, so enlist their help.
3. Talk to Your Fans
I can't drive this point home enough. I know I've mentioned it in other blog posts, but I'll say it again. Respond to your fans when they post on your wall, comment on one of your posts, have asked you questions, messaged your page, etc. You have a Facebook page, so obviously you've started it up to build engagement, correct? So, be engaging!
Talk to your fans and listen to what they have to say. They'll get it right away: you're there for them; you want to make their experience better than it has ever been. They'll like you and will inevitably get the message out that others should like you too.
Remember, with the Facebook ticker, you can see your friends' activity now, so you know if they've liked a new page. Creepy, I know, but also a brilliant marketing strategy to take advantage of.
4. Tag Your Fans
This is really an extension of the last point, but was worthy of its own bullet. When you've posted and someone has responded, you can comment back with a status tag. This is where you use the @ sign, followed directly with their name or page.
This will alert them that they've been tagged so that they can go back and read what your wrote. This is another great marketing tool, especially if you're quick with responding (which, let's face it, you really should be in social media).
I would also status tag different businesses you've liked as your page. To like another page on Facebook as your page, you have to use Facebook as your page. Confusing? Yes, I could probably be more articulate.
But, let's go back to the Admin Panel, click on "Manage", then scroll down to "Use Facebook as *yourusername*".  You'll click on that, then hit your Home button. Now you're on the news feed of your Facebook page.
Go ahead and like businesses that you can want to support on Facebook. Then, one or two times a week (at a minimum), go back to your page's news feed and comment on the business' posts. You can status tag them with @ and their page name so they are sure to see you've tagged them in your comments.
When you support businesses like this, they start supporting back. Well, the ones that have a clue and are paying attention will. They'll like your page too, and spread the word about the awesome things you're doing.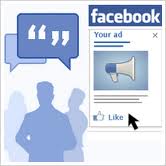 5. Run a Contest
This is probably the most time-consuming of all the tips, just because you have to set up the contest (through a landing page), and promote it everyday through Twitter. If you don't have a Twitter page for your business, I'd highly recommend it for Facebook support.
To run a contest really effectively, I would simultaneously run a pay-per-click Facebook ad, where you pay for each "like" that you've received. Facebook ads are great because you can target an audience very specific to your ideal consumers and get them to learn about you while offering an incentive.
Contestants will enter for a chance to win something (valuable of course), only if they like your page. To sweeten the pot a little more, I'd also have them sign up for email updates so you can contact them in the future about promotional items. Now you've got a like AND access to their inbox. You're golden.
There are other ways to get likes, of course, but I believe the few above to be the most effective. Have any questions or comments? I'd love to hear from you!