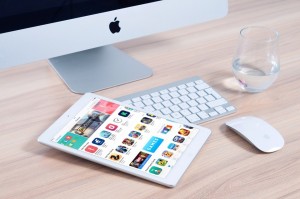 As a business owner, you understand that most aspects of your company require careful monitoring. When something is not performing the way it should, you want to make whatever adjustments that are necessary to improve your ROI. This is the kind of engagement that allows our businesses to grow and thrive, even in a saturated marketplace. Whether you're counting the number of likes you earn on a post or actual inventory turnover, it all comes down to the need for listening and responding to what your current and future customers want or need. Here are three Instagram analytics services that will help you be a better listener:
Simply Measured
Simply Measured is not only free, but it is also one of the most comprehensive tools available for general use. Many other analytics tools are focused on a particular factor, while Simply Measured offers a glimpse into the whole picture. If you're shopping tools, be sure to check out the sample report that they have provided to give you an idea of what kind of value this can add to your marketing initiatives.
Iconosquare (formerly Statigram)
This service was once free, but popular demand has driven it to become a paid service. If you can fit the $4.99/month into your marketing budget, however, it's definitely a tool to consider. Users of Hootsuite will also love that this tool integrates seamlessly with the social media automation platform. It is an extremely well-rounded option that will show you ever detail of what is happening on your Instagram account.
Pixlee
Pixlee is a unique tool that is best suited for retailers. It allows your business to increase sales using photos and videos that have been uploaded by customers, and its system of analytics is specifically geared toward measuring the sales ROI of your user-generated content.
Pixlee is subscription-based, but fees are not publicly advertised. If you are a brick-and-mortar or ecommerce retailer, it's worth contacting them for pricing and service structure. This is a very powerful sales tool.
Collec.to
Collec.to is a free service that provides a simple and easy-to-read overview of your most insightful Instagram statistics. While it does not offer the same level of detail that you'll get with some of the other services, it does give you something to work with, in terms of metrics and control. If you like the free version, the upgrade will only run you about $13 per month.
Our favorite feature of this platform is the at-a-glance interface that makes statistics so easy to digest. All too often, data is delivered in complicated forms and charts that quickly become overwhelming.
Whatever tool you choose to use for your Instagram analytics, be sure that you are committed to making it work for your business. Regardless of whether the service is paid or free, the bottom line is that looking at numbers without putting them to use is a waste of your time. Take these analytics and use them to make adjustments that will drive your engagement (and your revenue) forward.
Contact a member of our team to learn how Instagram analytics can help your business grow.